Crane Hire in Sydney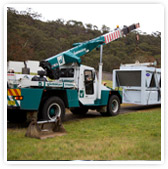 »

Franna Cranes are ideal for a range of smaller jobs around building sites, factory moves or wherever you need loads moved distances.

»

Designed for Pick and Carry, they are often the crane for moving building materials around sites and complex factory moves.

»

WCTS was the first NSW based operator to use Franna Cranes over 25 years ago, and remain your local Franna specialist.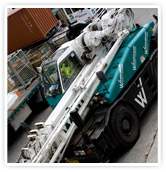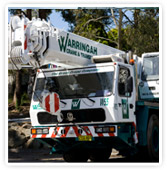 With the latest

German technology

we can provide the right large capacity crane for your needs. These are ideal for projects ranging from

Pools and Spas and Trees

through to large construction projects.

Warringah Cranes and Transport owns

and operates the biggest cranes located on Sydney's North Shore or Northern Beaches and can supply even the biggest cranes to solve your problems
Bookings and Operations:
9479 7310