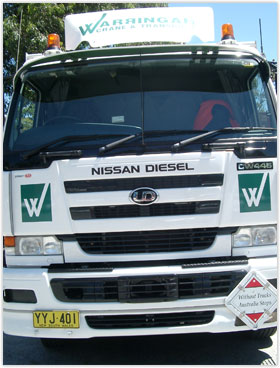 Specialised transport
As one of a few specialised machinery handling companies based in Sydney, we have your needs covered.
WCTS offers a full range of equipment, from specialised machinery forklifts, manual handling gear through to larger mobile cranes and specialised trucks through to semi-trailers for larger loads.
We can provide Curtain Side truck to protect your load during transport, and offer.
We are licenced to handle Dangerous Goods and Oversized loads, and can provide accredited pilot/escort services when needed.

Based locally, we can also trans-ship and store your loads for short or long persions